 Manufacturing & Industrial
Performance Packaging Solutions
for your application
ON ROLLS or LOOSE in a case
FLAT or GUSSETED
BOTTOM, SIDE, or STAR seal
CORELESS rolls
SHRINK bags
BIN / BOX liners
WICKET bags
MAILER bags
ZIPPER bags
DRAW TAPE bags
HEADER CARD bags
SHRINK bundling
VFFS / HFFS sheeting
STRETCH – HOOD tubing
SHRINK tubing
AUTO INSERTION film
PRINTED rollstock
CONVERTER film
LAMINATION grade
FORMING / LIDDING film
WOVEN reinforced film
PRE-OPENED bags on rolls
REVERSE wound bags
COMPARTMENT bags
SUPER sacks/BULK bags
MAP bags
STANDUP pouches
VACUUM pouches
TRAY overwrap
DIE CUT HANDLE bags
PEALABLE film
AUTOCLAVE bags
LDPE, LLDPE, mLLDPE, HDPE
Nylon/EVOH barrier films
PP (polypropylene)
BOPP
COEX 3, 5, 7, 9 layer
DIFFERENTIAL slip
VCI: bags/film
     paper & board
     emitters
UVI / UVA
Tinted / Opaque
Vented / Perforated
Printed up to 10 color
Diverse Product
Offerings
More than me too, we are your consultants
Tom Richard
Tom's career in flexible packaging sales started in 1998.  Having spent his first seven years working for a film manufacturer, Tom pushed himself to develop a level of product knowledge and market insight seldom seen in the industry.  Tom's desire to meet EVERY customer request lead to his founding of Richpak in 2006.  Richpak's broad stable of products is more than any one manufacturer can provide and allows customers to make one call for all their packaging needs.
Kelly Bornhorst
Kelly puts her Associate's Degree in Business to work every day as the cornerstone of Richpak's commitment to customer service.  Kelly has been with Richpak since its 2006 beginning and as most customers will attest, "makes the place run."  Kelly's knowledge of the industry allows her to ask the right questions, work directly with our manufacturing partners, update quotes, and answer questions well beyond standard lead times and ship dates.
With more than 60 years of experience in flexible packaging, we specialize in solutions. We match our in-depth knowledge of materials and manufacturing to your application ensuring the best product arrives on time, every time. How can we help you?
ASK US

for a quote:
(937) 778-0030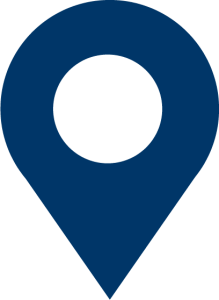 326 1/2 N Main St
Piqua, OH 45356